YOGA DAY RETREAT
Hampton Wick, LONDON
Saturday, 14th Jan. 2023
JANUARY RETREAT NOW SOLD OUT!
BUT DON'T DESPAIR…
A MARCH 2023 DAY RETREAT IS BEING ORGANISED!
If you're interested in attending, please email Michelle.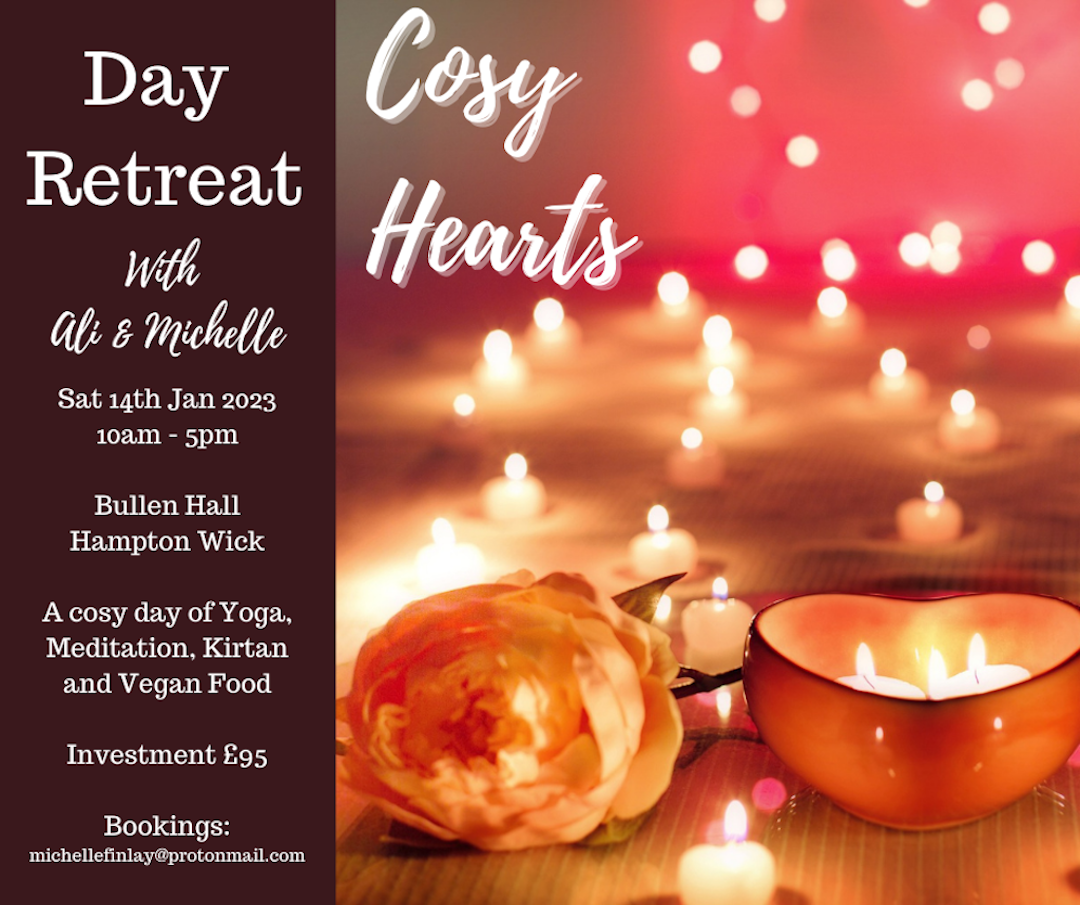 Day Retreat
Saturday 14th January
10am-5pm
Bullen Hall, Bennet Close, Hampton Wick, KT1 4AT
For some, it feels overwhelming and untimely to set intentions and make resolutions in January.
Living in harmony with nature, we are still in a Yin season, hibernating and restoring ready for spring when it may seem more fitting for new ideas to birth.
Our invitation is to spend a day nourishing the 'now', without the pressure to think about or plan what's next. We invite you to recharge from the festive season, to snuggle in and give yourself some TLC.
Gently stoke the embers of your inner fire with heart warming yoga practices involving movement to warm your body and stillness to calm your mind and connect with your spirit.
Think warm jumpers, cosy socks, hot drinks and nourishing food. A day of yoga, meditation and chanting to wrap you up in a cosy cocoon of heart warming hibernation.
Investment: £95
Includes a nourishing vegan lunch.
To book your place, please email michellefinlay@protonmail.com.
Spaces are limited so please book early to avoid disappointment.
If you need help with spreading the cost of this day retreat, you can book before the 30th November 2022 by paying a £50 non-refundable deposit, with the balance due on or before 14th December 2022. For any bookings after 30th November, full payment is required.
Once made, all bookings are non-refundable. Should you need to cancel your booking for any reason, you may find someone to take your place to recover the cost.